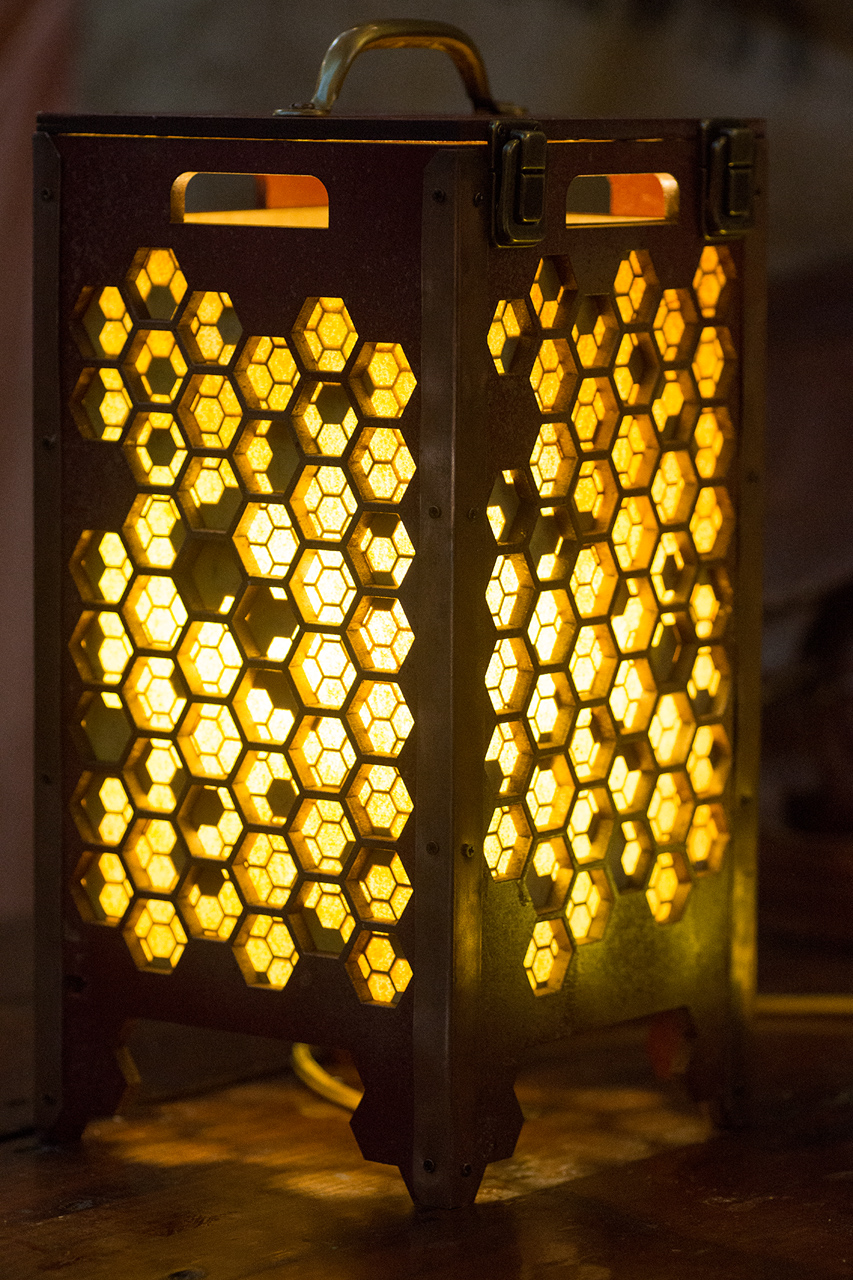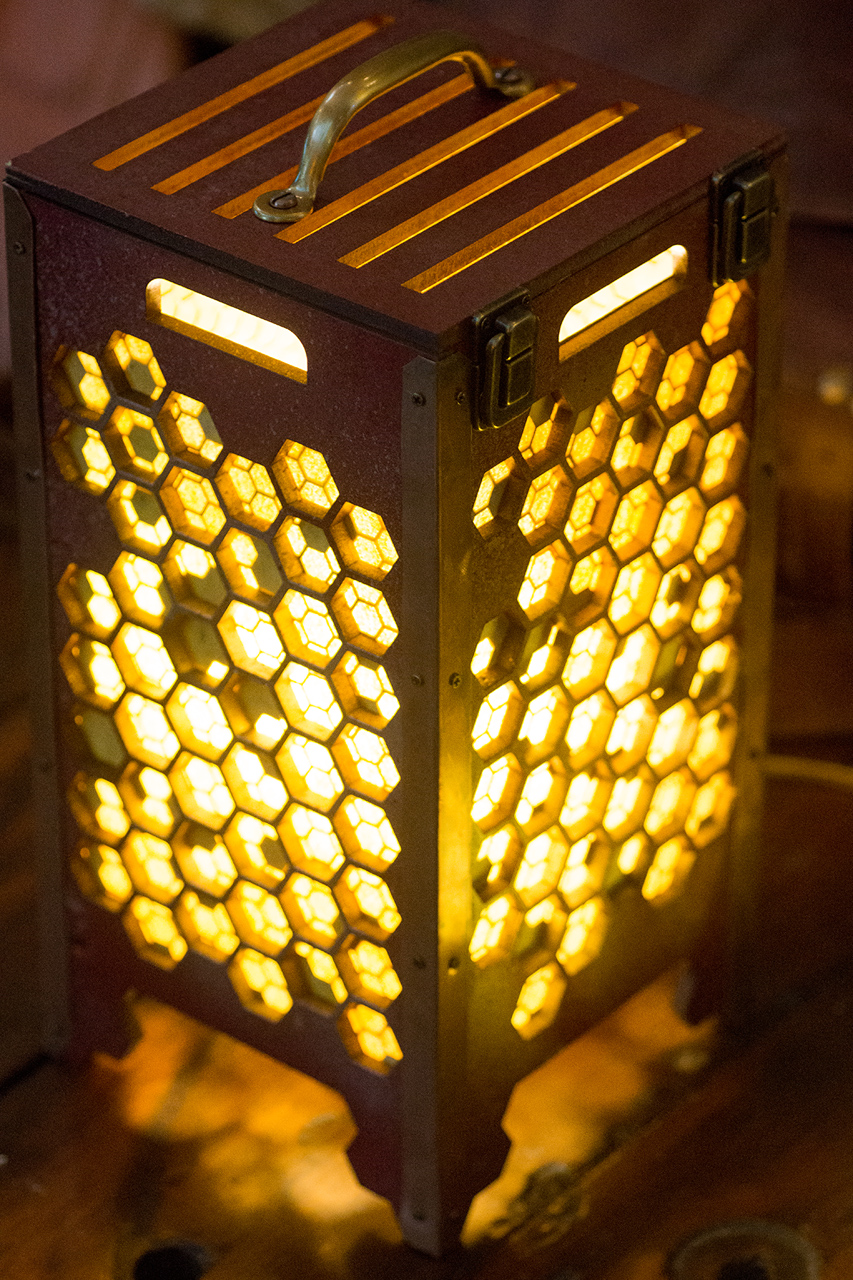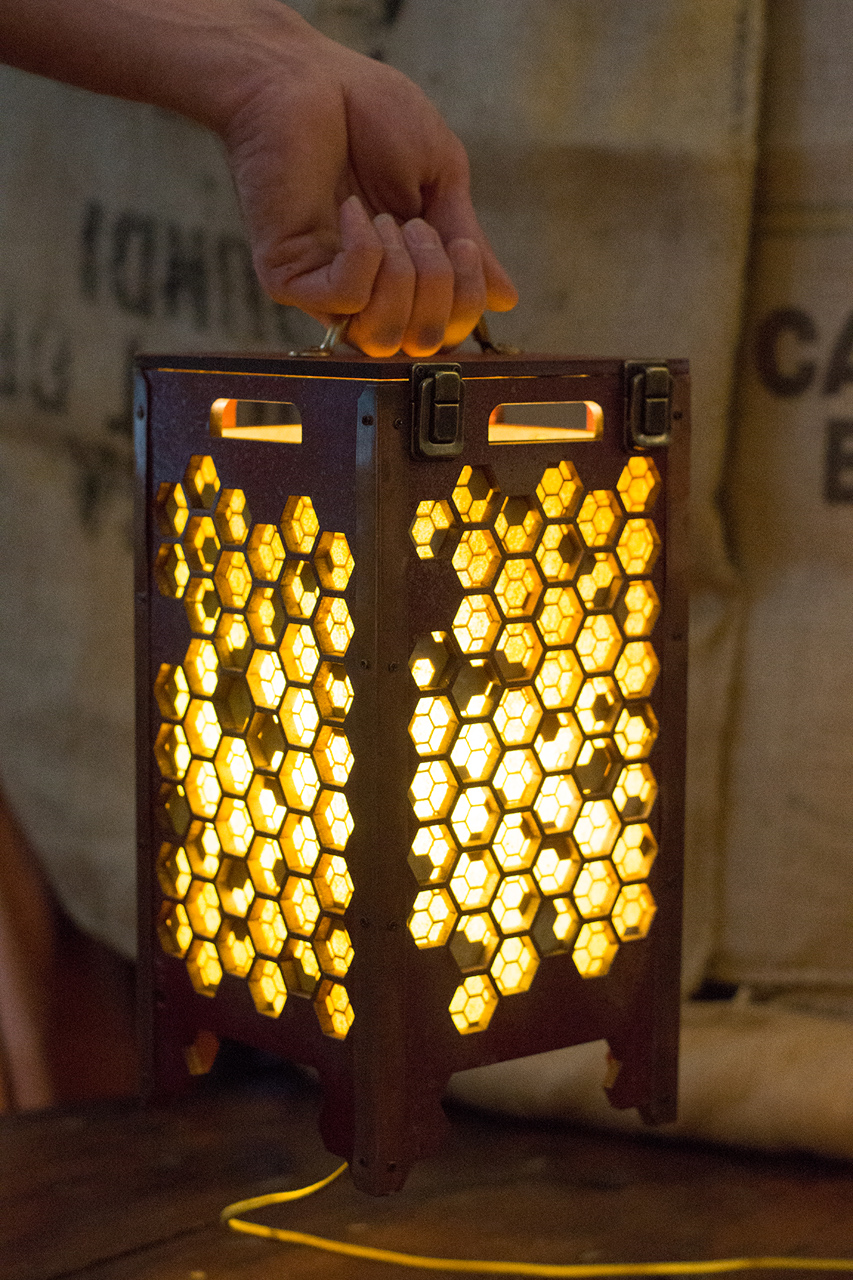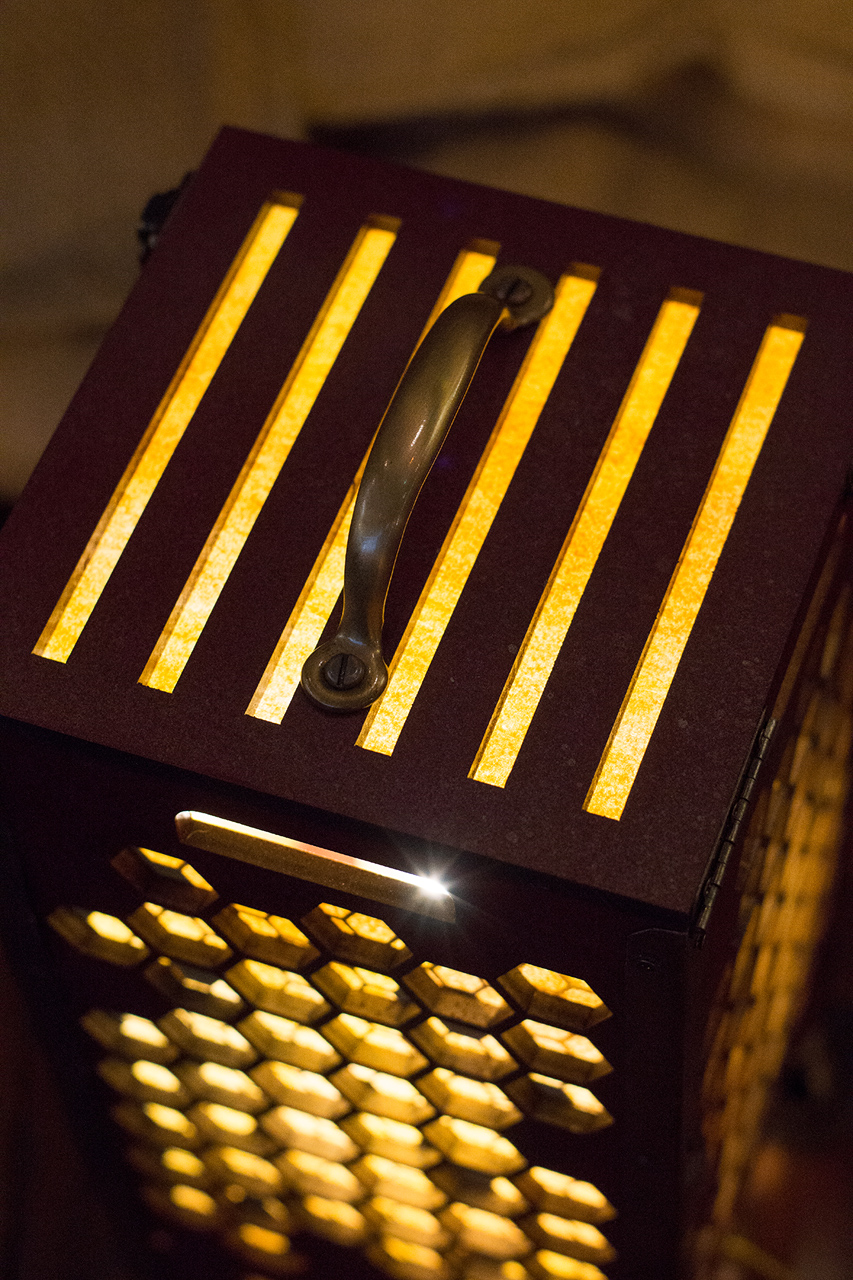 Beehive Tabletop Lamp
---
Honeycomb, honeycomb, me want honeycomb!
That's you.
You're saying that.
Because you do. You know you do.
But in a lot of places you can't keep bees, so this lamp will have to do.
Now you can live out your dreams of beeing (hahah) an apiarist right in the comfort of your own living room. Or office. Or evil lair.
This sweet lamp is farm-fresh designed and handcrafted using medium density bumbleboard with real hexagons, just like mama used to make. If mama was a bee.
Each side is unique, painted with deep wine red and spattered with honeylike gold.
The side corners are trimmed with brass and the rest with bronze-finish latches, hinges and handle.
A cloth beeswax-toned cord supplies power to the socket.
Each side is matted with paper to diffuse the light, and the lid with slots like frames in a hive.
The bottom plate projects a warm honeycomb pattern if used with a bare filament bulb.
This piece is roughly 13″ tall by 6.5″ on the sides. As suitable for a desk at home as it would be for a table in a mead house, library, bee farm, a viking's den — all of those things and more.
That's the buzz.
Buy our lamp…
It's the bee's knees.
Find this item and more here: