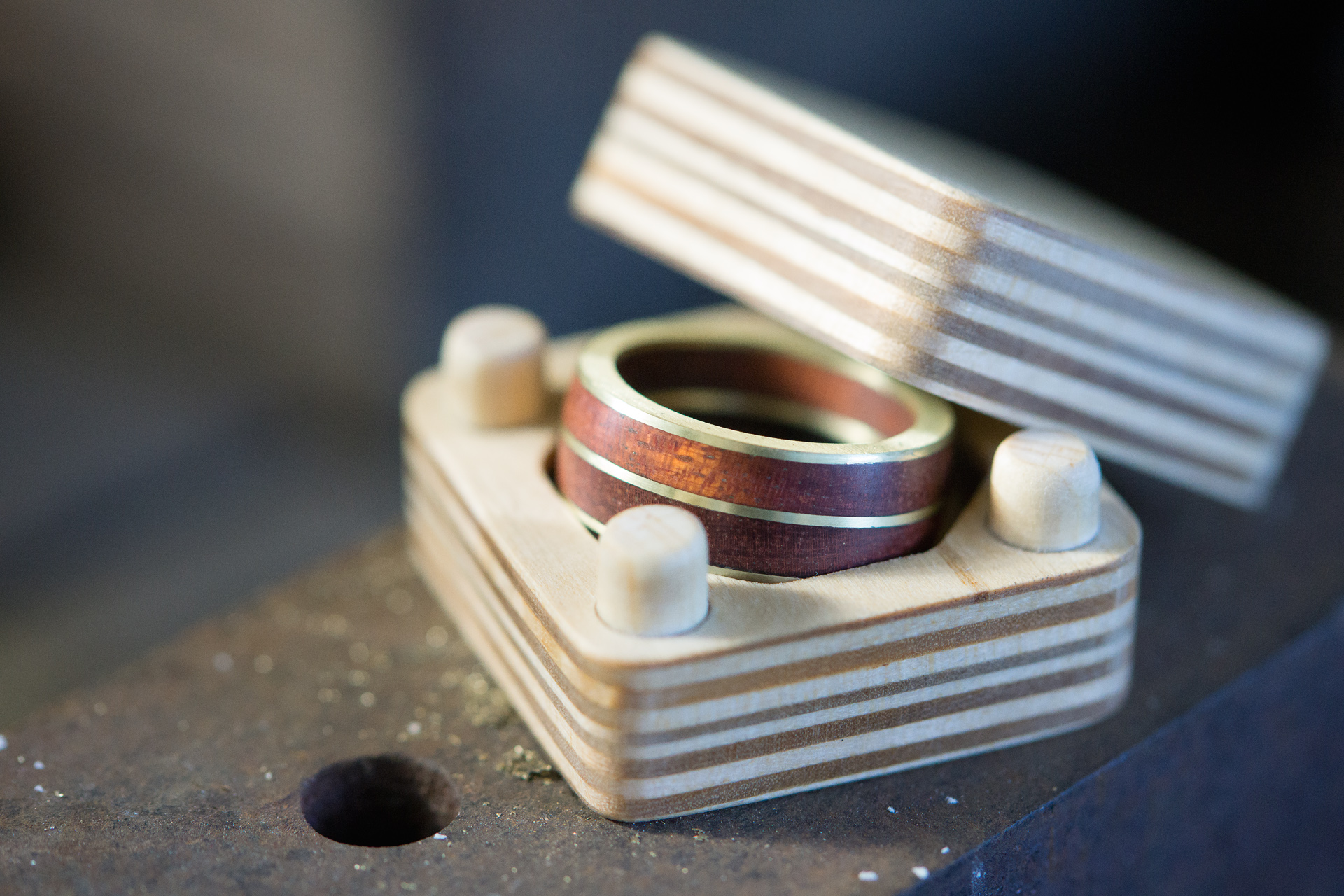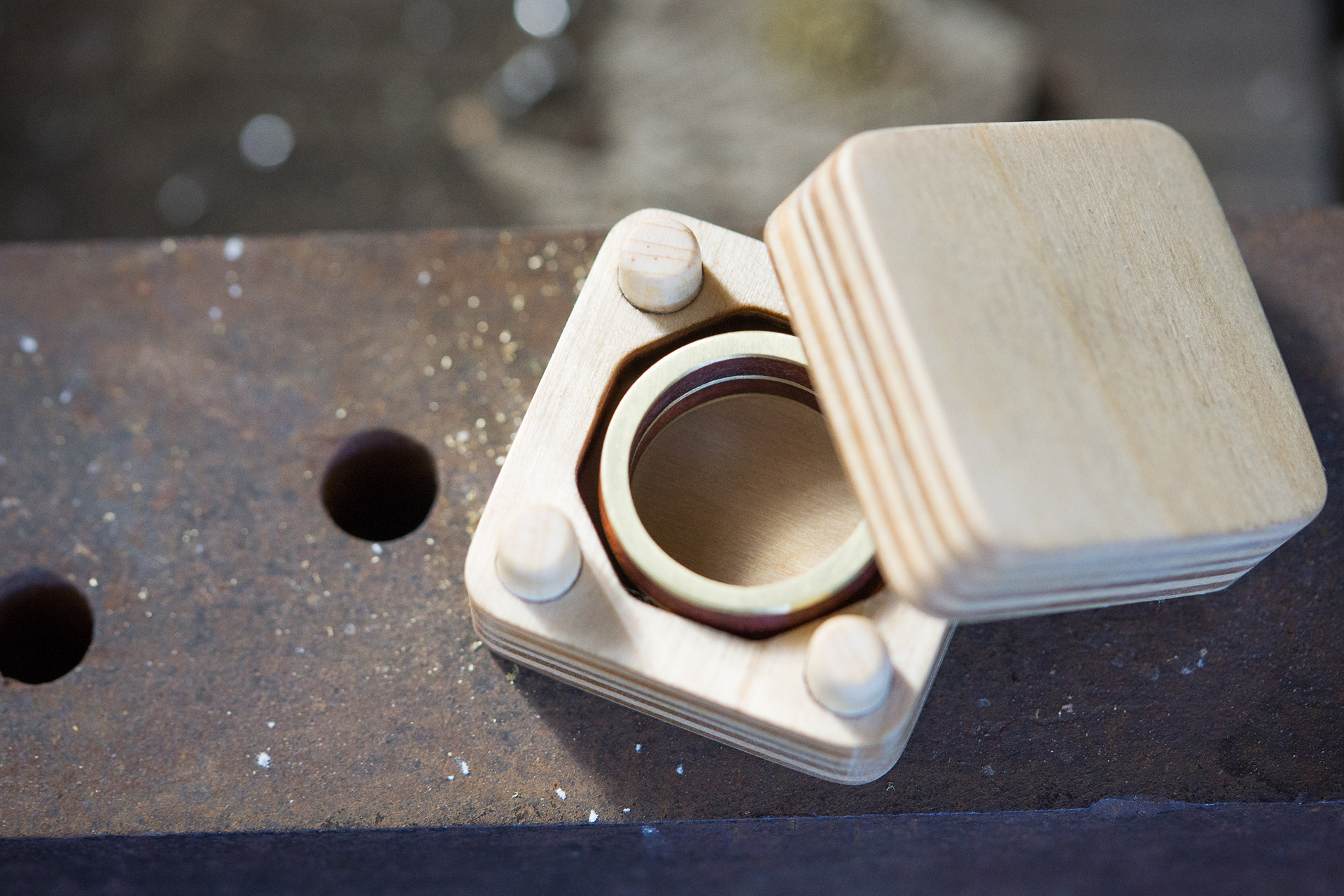 Brass and Bloodwood Ring
---
This brass and bloodwood ring may not be the sturdiest or easiest ring to make, but it sure is pretty.
The wood blanks are laser-cut to size, and the brass pieces are cut and painstakingly filed down to match.
Once close, the entire ring is sanded smoother and smoother and finally finished with a wax and oil blend.
Find this item and more here: