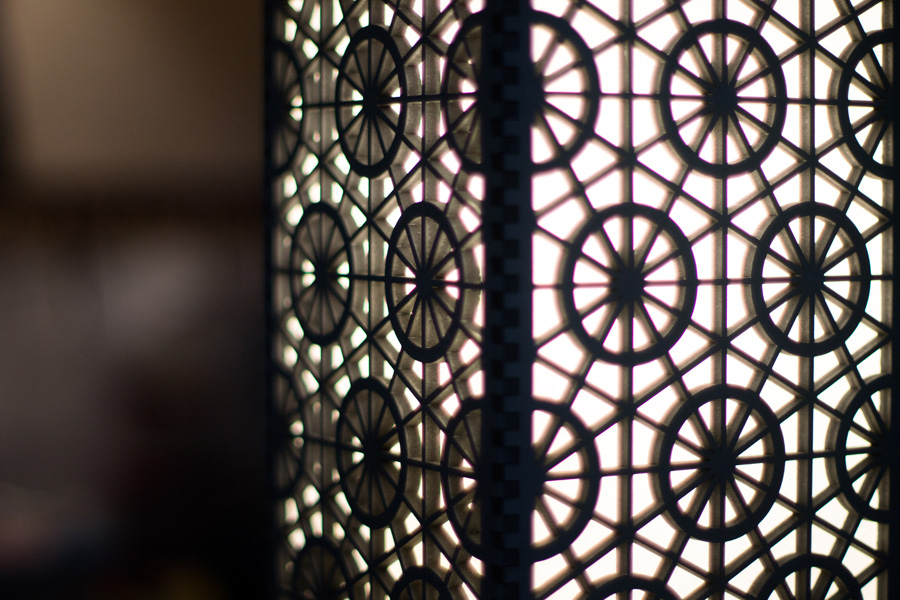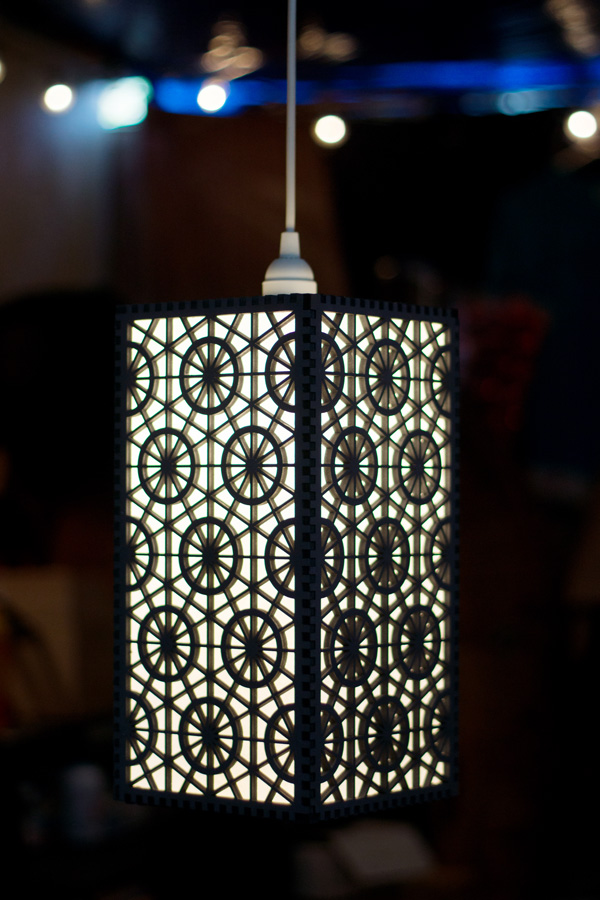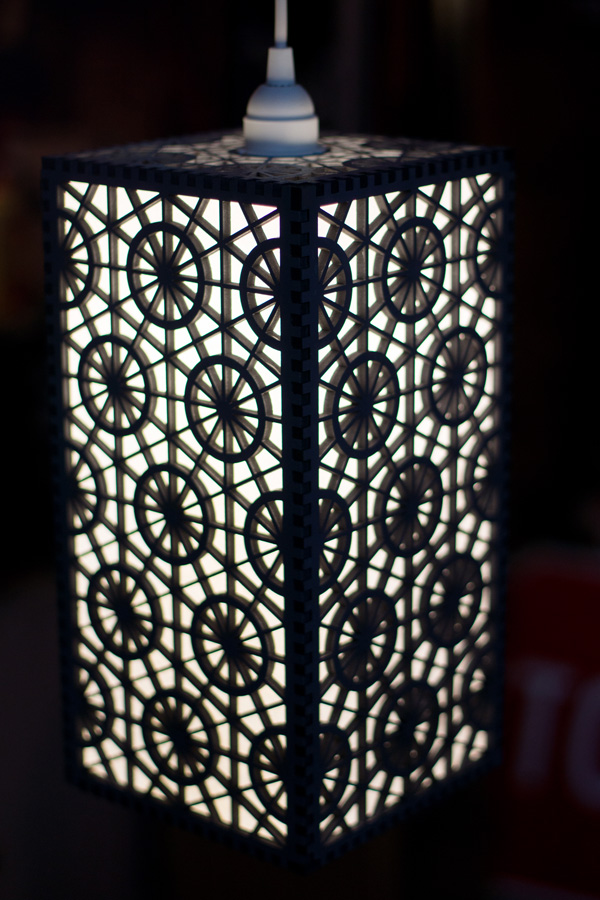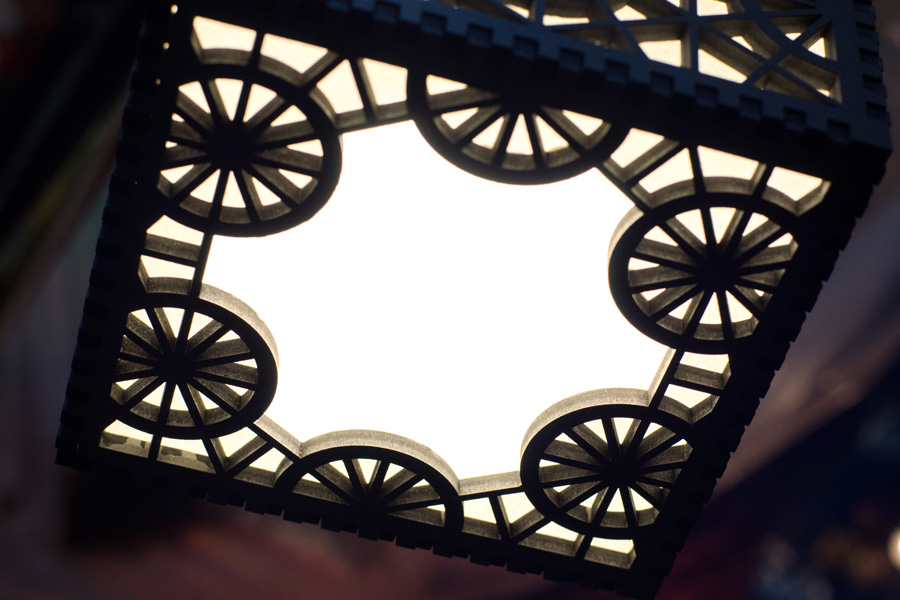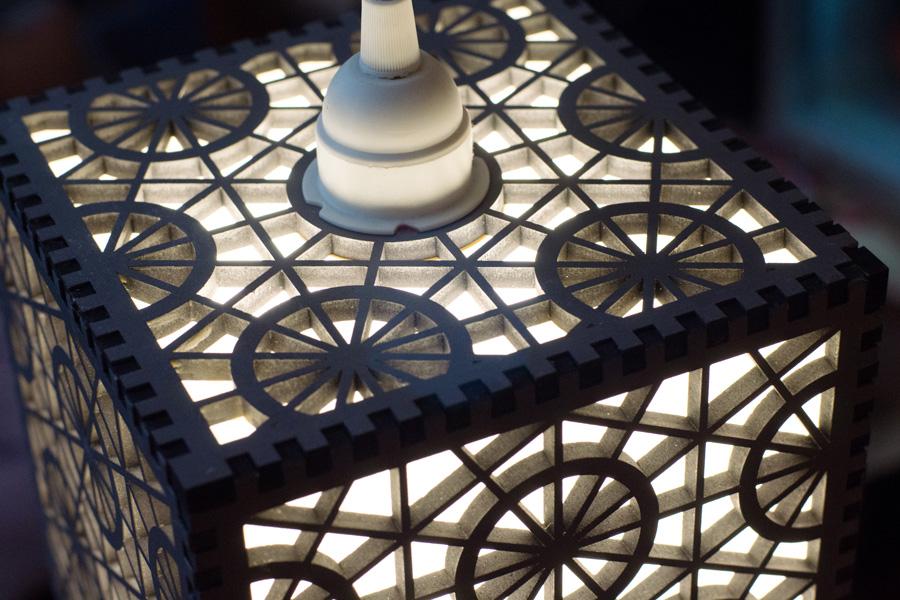 Roman Lantern
---
One of our team members designed this paper hanging lantern, drawing upon ancient roman designs for inspiration.
The frame and detailing is laser-cut from 1/4″ MDF, using finger-jointing for the corners.
The wood is painted and a different color may be specified as desired to match your decor.
Inside each piece a well-fit sheet of rice paper is mounted in order to diffuse the light pleasantly.
The hanging is done with a ready-made cord with a standard plug-end intended to take low-wattage compact fluorescent or LED bulbs.
We think it looks great with 4000K or warmer color-temperature lights.
The pictured lamp is painted a blue-gray and uses a 4000k fluorescent bulb.
The attention to design-detail on this piece is outstanding.
It's a great piece of modern lighting for any home or apartment.
We may be able to accommodate some customization, and we welcome large orders.
The lantern is approximately 14″ tall and 10″ on a side.
Find this item and more here: