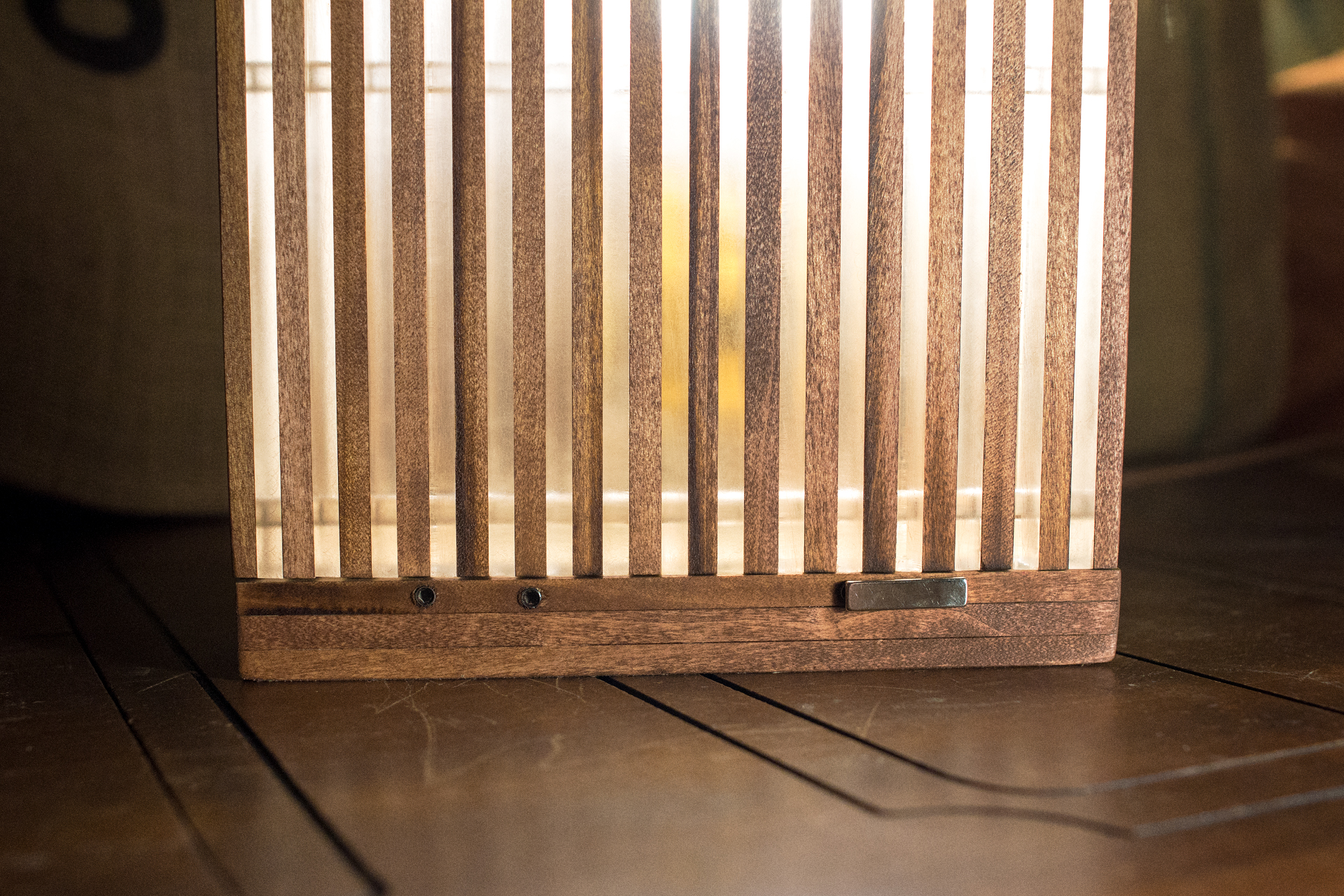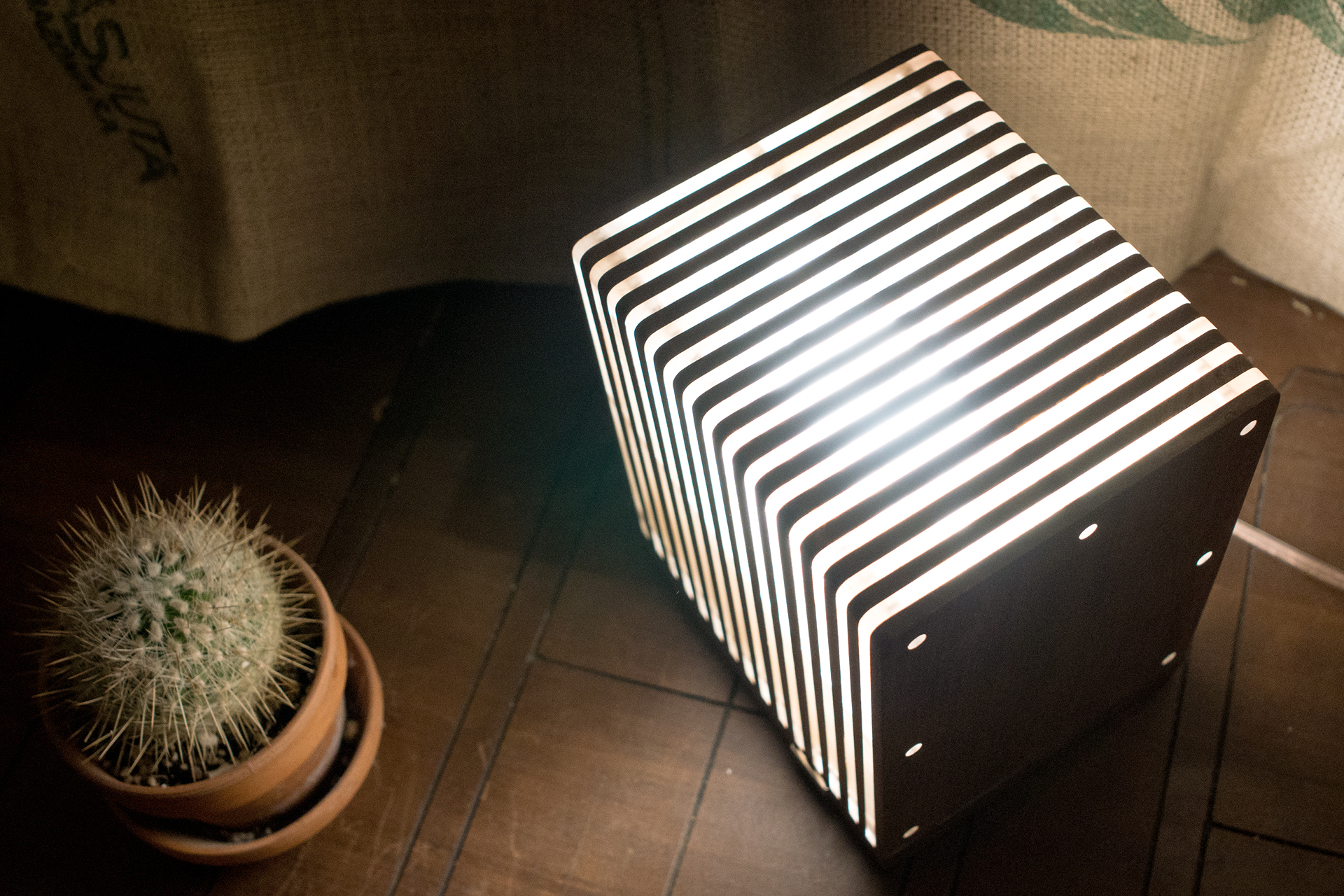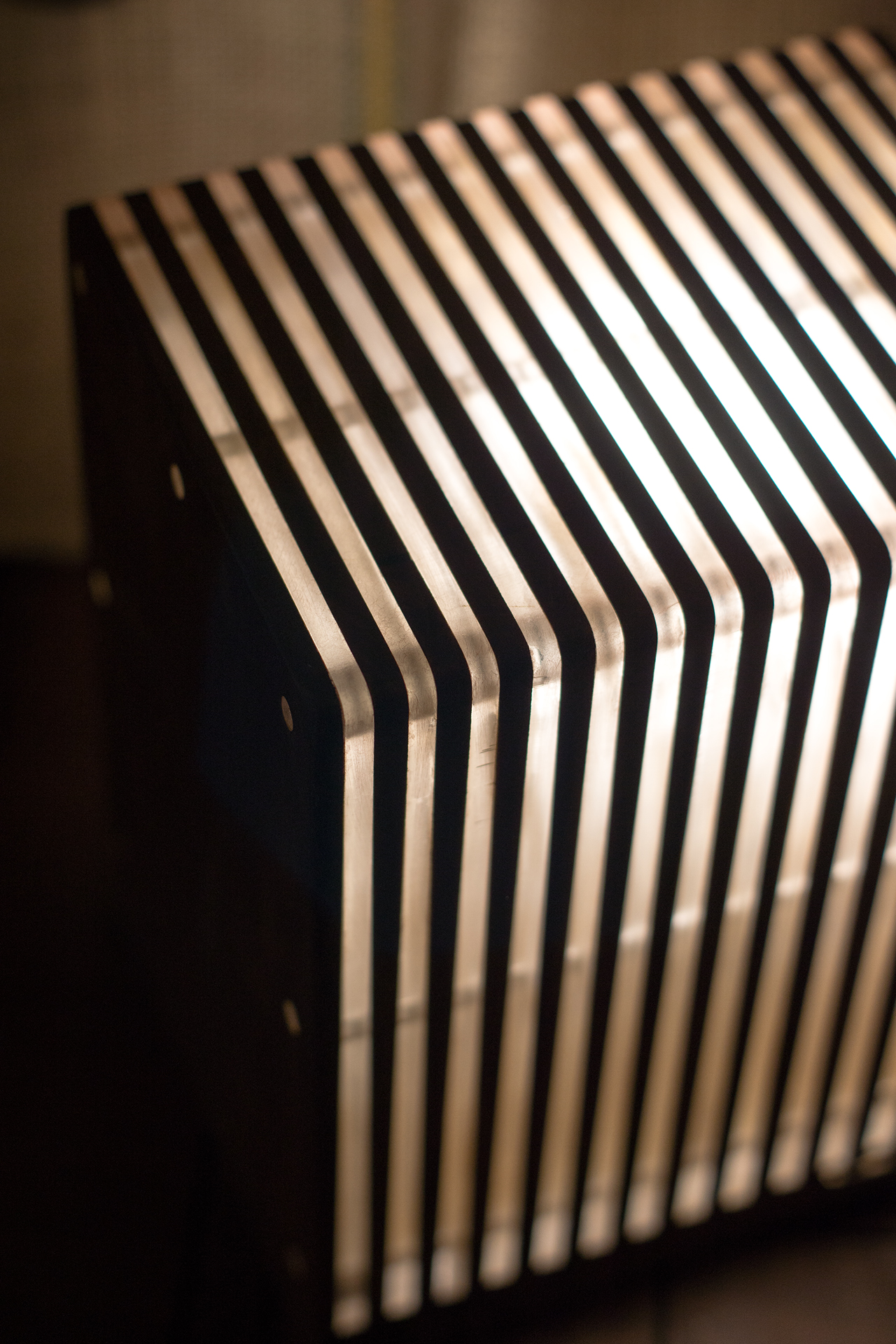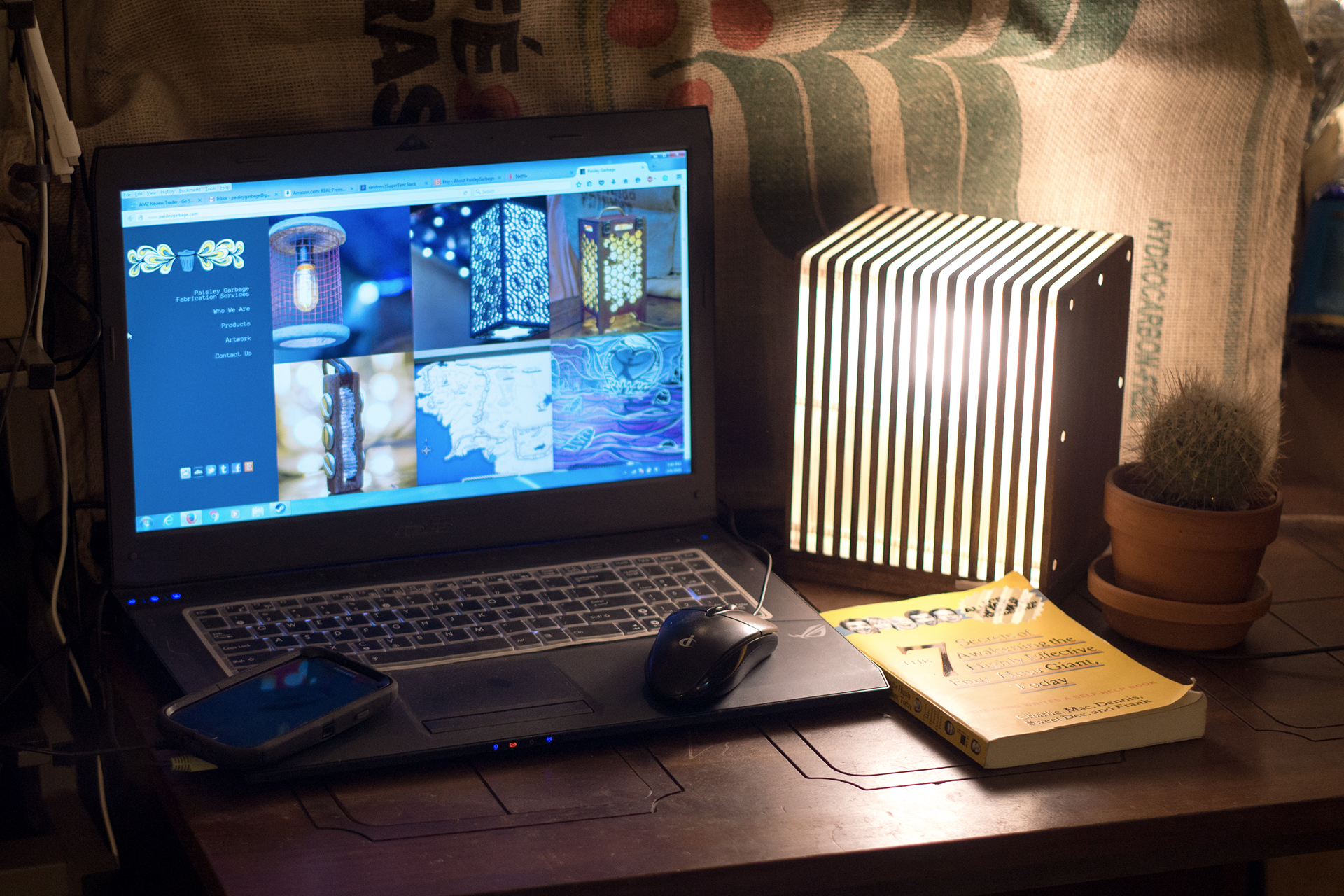 Poplar and Acrylic Stacklamp
---
This unique and solid lamp is a labor of love, turning 31 layers of alternating acrylic and poplar into a solid, cohesive whole.
Minimal and chic, it's a stunning light source for an office or entryway table.
In staying with the minimal and modern design, there are no visible clasps, latches, hinges or switches.
The top slots into 4 holes in the base and instead of a conventional switch, a magnet is moved from one set of steel setscrews to another.
The entire outside is laboriously sanded before staining and the acrylic has a frosted look, keeping the insides hidden out of sight. Once fully sanded and assembled, the wood is tinted with a red mahogany stain.
Animation of the lamp being turned on and off:

The lamp is about 7.5″x6″x8″ and has a 6 foot copper-toned cord with clear sheathing
Find this item and more here: