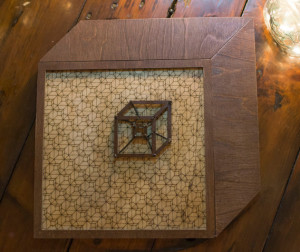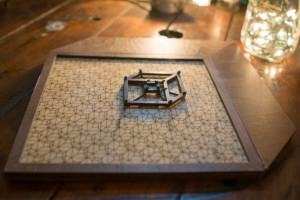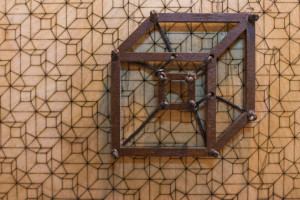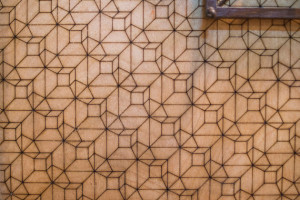 2D Tesseract Wall Art Sculpture, with Tesselated Tesseract Background
---
Tesseracts within tesseracts! As far as the eye can see!
Now you too can have your very own personal wrinkle in time.
Turn your 3rd eye to the 4th dimension with this cool and unique piece of wall art, sure to make your change your perspective on your living room…
…or wherever else you decide to put it!
The inner tesseract design is made from stained and layered maple and held together with glossy black leather cord.
The frame is stained and layered maple.
The background is unstained maple with a laser etched tesseract tessellation.
Piece comes with hardware for wall hanging.
Find this item here: