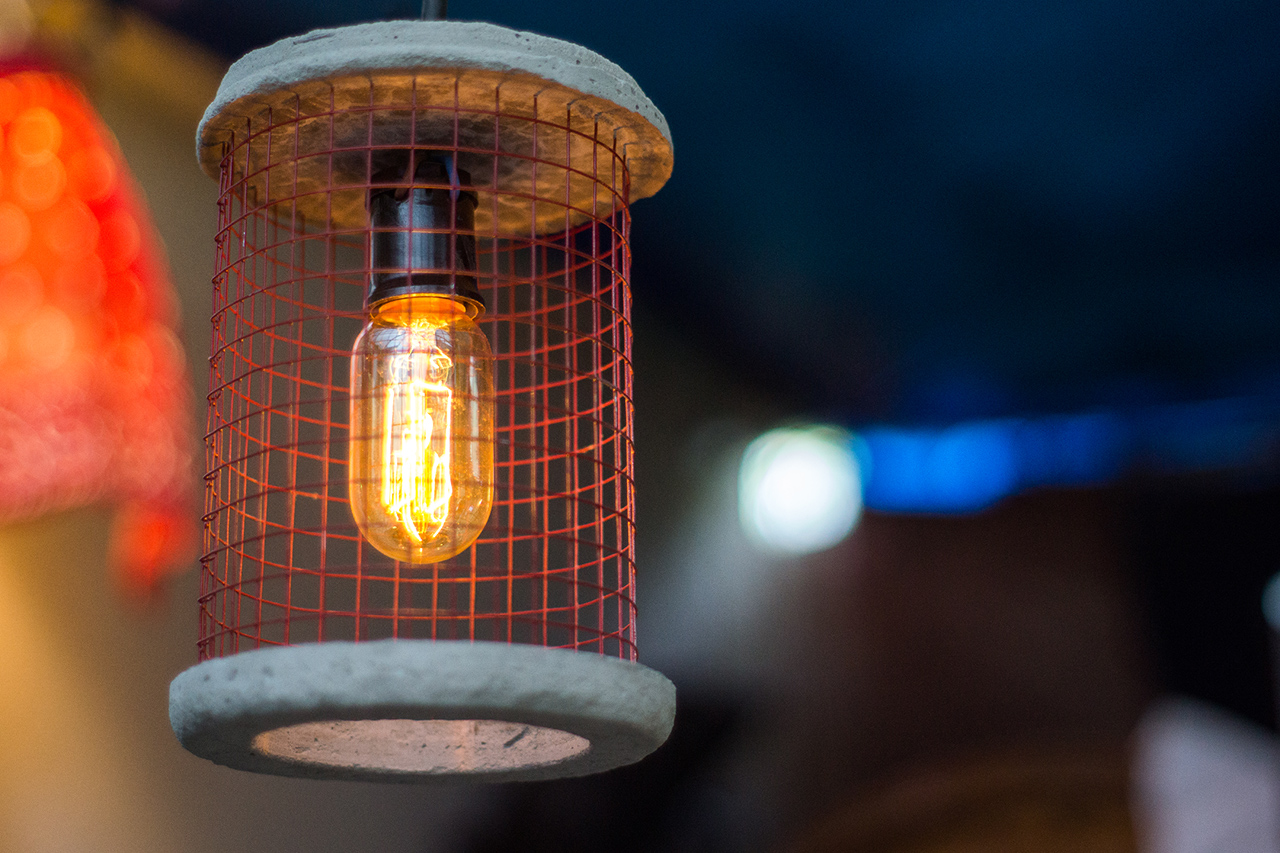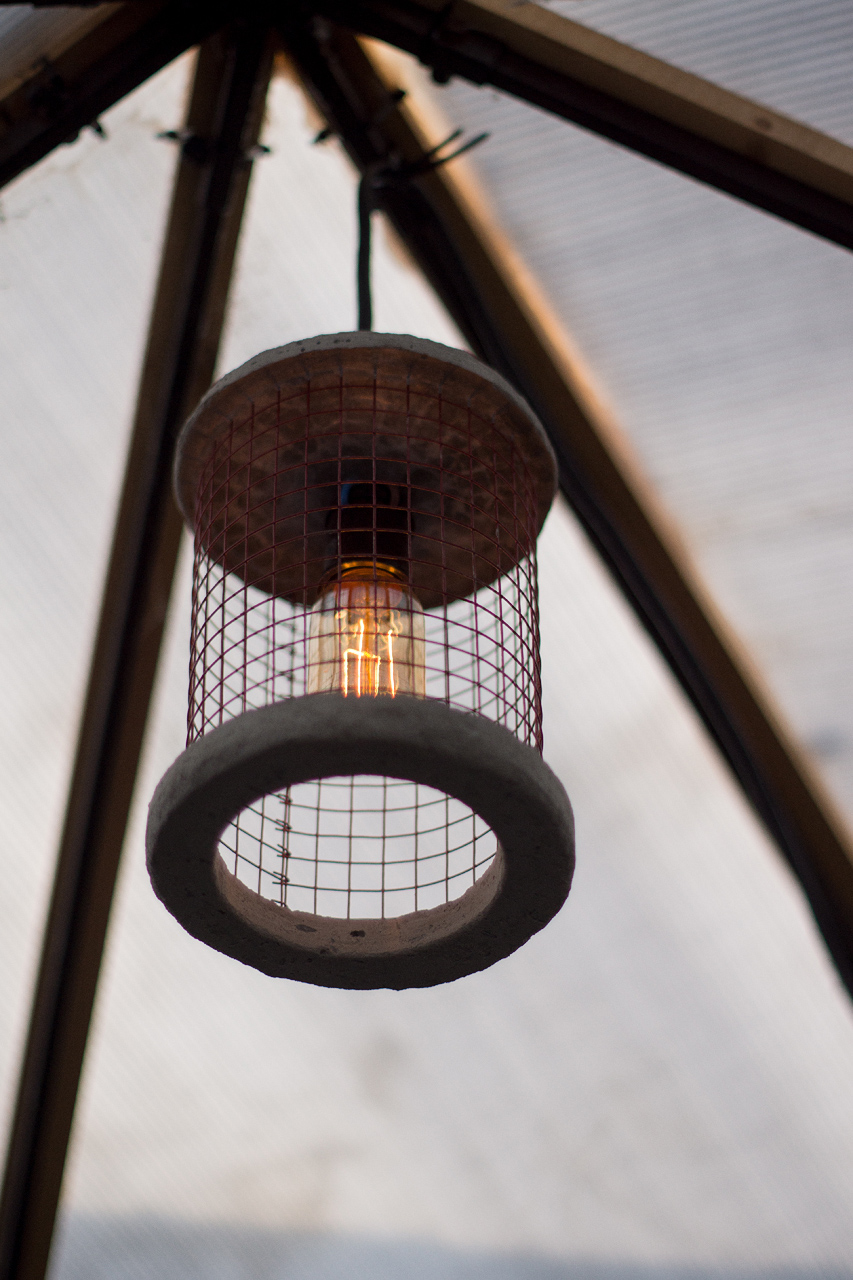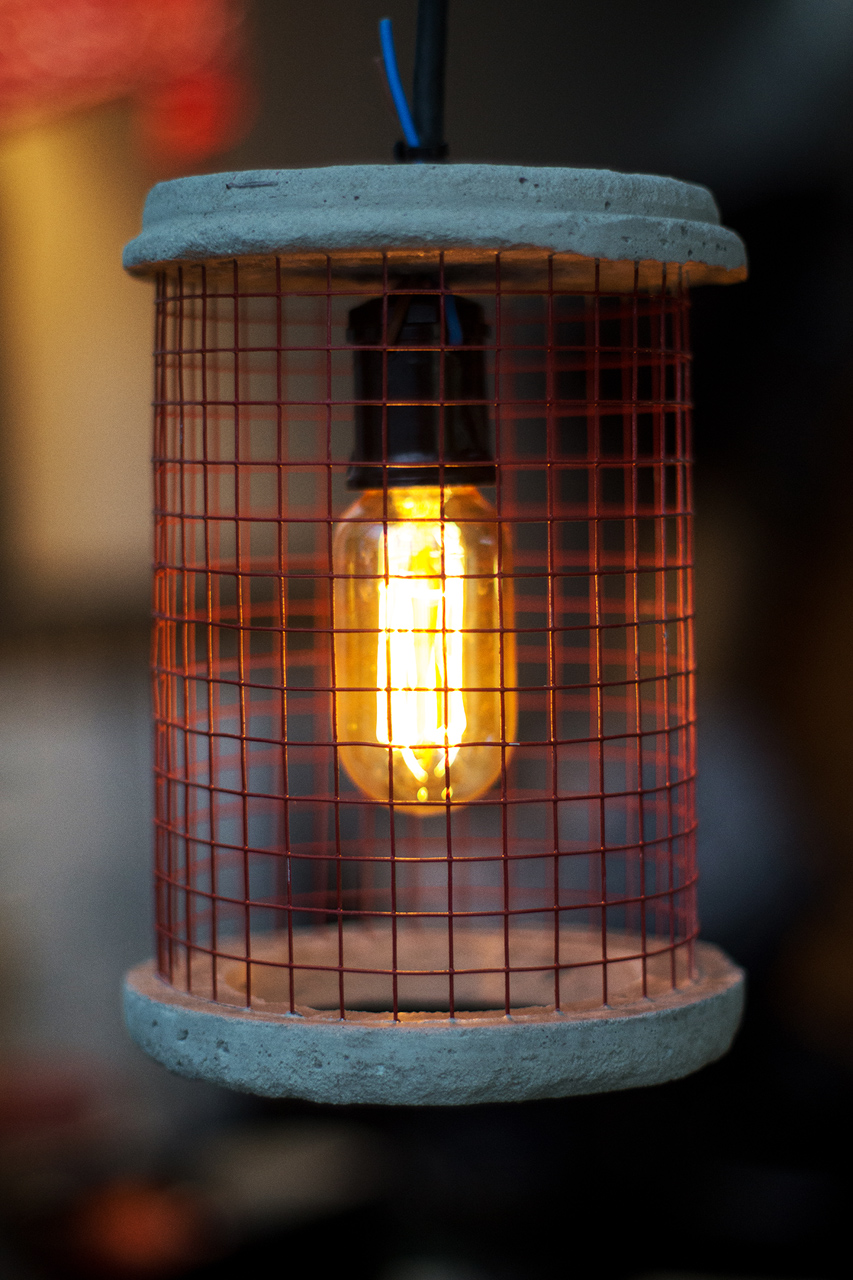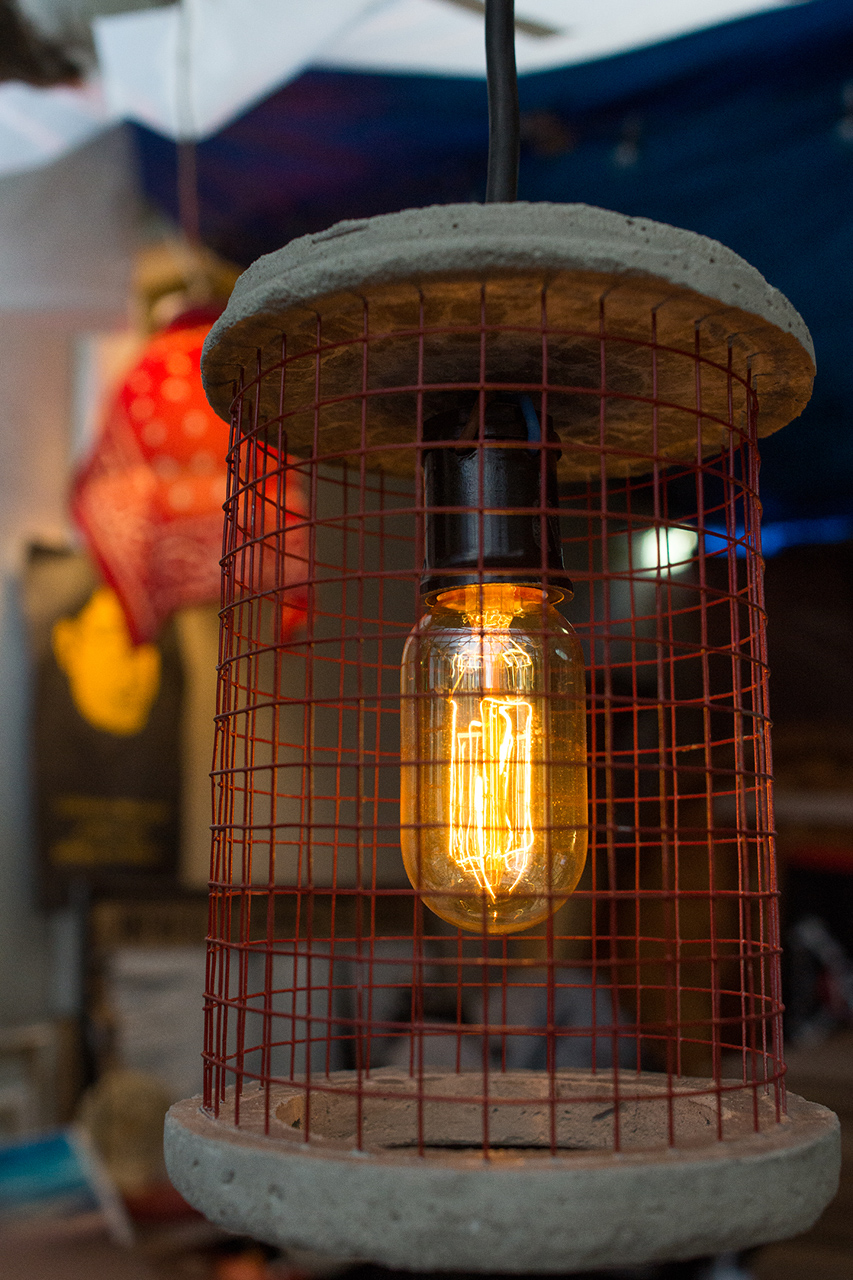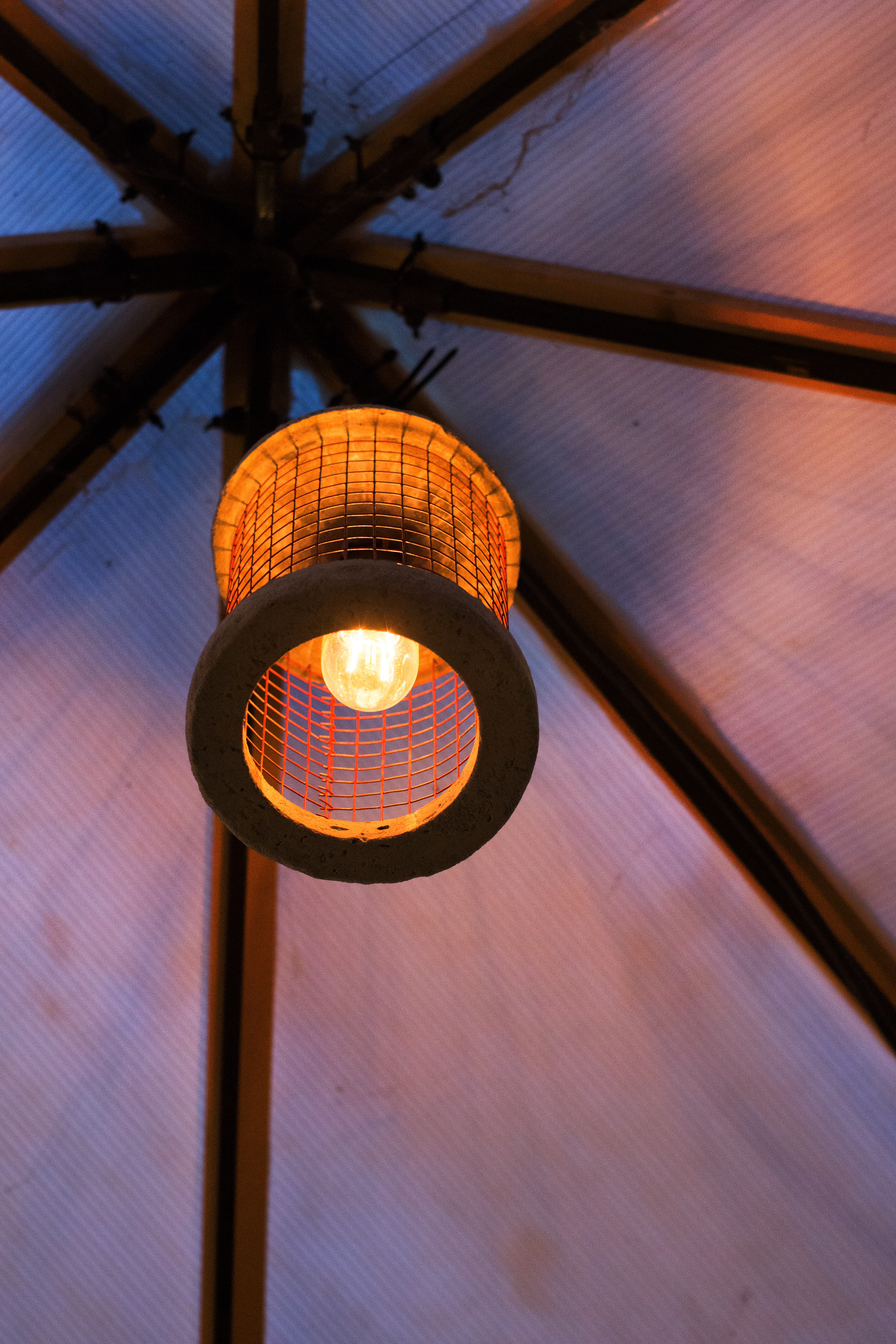 Concrete and Wire Industrial Pendant Light
---
This industrial pendant light is made from hand-cast concrete, painted hardware cloth, and good ol' fashioned electricity.
Coupled with a vintage carbon filament Edison bulb, it lends a comfortable and soothing presence to any space.
It's as suited to illuminate a patio as it is to illuminate a bar.
The concrete is reinforced with the wire which gives it shape.
The top has wire all the way to the center hole which holds the light up on the socket itself.
The bottom has about 1/2″ of wire embedded in it to lend support below as well.
Every casting comes out different. Some have sharper edges while some have softer rounded edges.
The bulb socket used in the images may not be the one you receive, as we are still investigating options.
Please allow roughly a week for manufacturing time, in addition to time for shipping.
Find this item here: